Overnight Newborn Care: Ensuring Blissful Nights for You and Your Baby
Our highly trained Newborn Care Specialists (NCS) have extensive newborn care training and are certified to work with newborns and multiples, including those who are medically fragile.
Often experienced Registered Nurses (RN), these specialized care providers have the skills, knowledge and confidence to handle baby's needs from newborn into infancy. Working as overnight care providers, our specialists feed, change, nurture and support your newborn so you can get the sleep you so desperately need.
Newborn Care Specialists are trained to discern between normal patterns and those which may be cause for concern. They're on hand to answer questions, troubleshoot challenges and support the whole family in building a healthy sleeping routine.
Get the conversation
Started
We're happy to answer any questions you have or provide you with an estimate.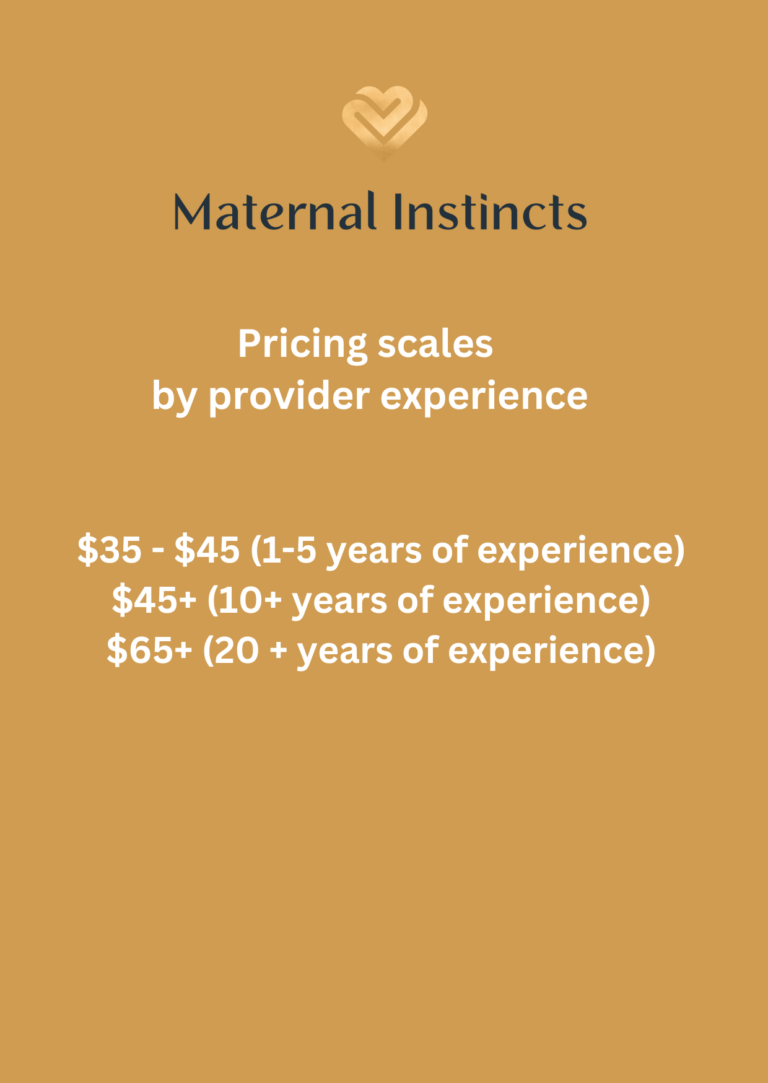 The Benefits of Newborn night care
When it comes to caring for a newborn, round-the-clock attention is essential. Here are the remarkable benefits that newborn night care brings to the table:
Enhanced Sleep for Parents:

Enjoy uninterrupted sleep as experienced caregivers tend to your baby's needs throughout the night.
Wake up refreshed and rejuvenated, ready to tackle the day's challenges.

Expert Care and Assistance:

Overnight caregivers are well-versed in newborn care, offering specialized knowledge and skills to ensure your baby's safety and comfort.
From feeding and diaper changes to soothing techniques, they have you covered.

Guidance for Sleep Routines:

Benefit from the wisdom of experienced caregivers who can provide valuable insights into establishing healthy sleep routines for your little one.
Receive personalized tips tailored to your baby's unique needs.

Peace of Mind:

Rest easy knowing that your baby is in capable hands while you catch up on much-needed sleep.
Feel confident that a skilled caregiver is monitoring your baby's well-being throughout the night.
How to Choose the Perfect Night Nanny for newborns
Selecting the right Night Nanny for your precious bundle of joy is crucial. Here are key factors to consider when making this important decision:
Qualifications and Experience:

Look for caregivers with certifications in newborn care, such as specialized training or qualifications in infant CPR and first aid.
Prioritize those with extensive experience in overnight care, as they understand the unique challenges and requirements of nighttime infant care.

Referrals and Recommendations:

Seek recommendations from trusted friends, family members, or healthcare professionals who have utilized overnight newborn care services.
Read online reviews and testimonials to gain insights into others' experiences and the quality of care provided.

Compatibility and Trust:

Arrange interviews or consultations with potential caregivers to assess their compatibility with your family's values and parenting style.
Trust your instincts and choose a caregiver who makes you feel comfortable and confident in their abilities.

Flexibility and Availability:

Consider the caregiver's availability and flexibility to align with your specific needs, whether it's occasional overnight care or a more regular arrangement.