5 Celebrity Nurseries to Get Inspiration From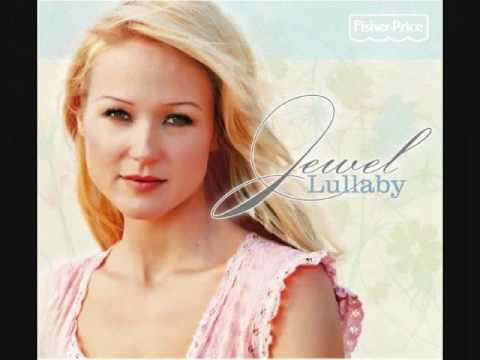 Are you a mom who loves interior design, fashion and follows (however loosely) celebrities and celeb babies? Yes? Guilty here too. 
So, we scoured the web to find the most "doable" celebrity-inspired baby nurseries to get some inspiration. And, to make it more fun, we've added an update "where are they now" for each one. Happy nesting Diva!
---
Celebrity Nursery: Jamie-Lyn Sigler
Meadow from The Sopranos has her own little one now and despite being diagnosed with MLS, an incurable condition that prevents proper muscle movement and control over a period of time, the young mom isn't letting anything stop her. Jamie-Lyn's little boy gets to wake up to comfy blues and warming sunrise yellows in his nothing but warm and cozy boys' baby room.
Using classic plaids, bringing the outdoors inside with the flowered tree, using wooden toys and soft woven accents, this room is bright and airy. By choosing white for the crib, Jamie-Lyn gets to play with pops of color. A white palette can make updating your nursery fun and easy.
Celebrity Nursery: Tori Spelling
Tori Spelling can design a hot nursery, but when she visited Benihana a few years ago, it was too hot for the celebrity mom. She claims in a lawsuit that she was unable to work due to second and third degree burns from falling on to a grill. Her trial date was just set on the case, so hopefully the cash-strapped 90's star will finally get her day in court.
In personal news, Tori is winning at something…nursery design! This bold and beautiful baby room highlights both sides of the color wheel with patterned turquoise walls and bright orange accents. The furniture choice gives a "modern retro" feel and we argue that this room is even gender-neutral, an inspiration for moms and dads choosing to be surprised by their baby's gender at birth.
Celebrity Nursery: Mel B
Loving this lilac-inspired, royal purple treatment nursery from Mel B (aka Scary Spice). The wall painting (you could also use stencils or stickers) adds whimsy and ties the entire space together. The velvet chair and private nook look incredibly inviting and comfortable and the metallic sheen of the furniture perfectly balances the room's soft side.
Currently, the former pop star and mom of three is battling some serious allegations of abuse and blackmail by her ex and father of her children. She was recently awarded a restraining order and we're hoping that Mel is healing. She certainly was channeling healing vibes for her little one in this calming nursery designed by Project Nursery.
Celebrity Nursery: Mariah Carey
Twins!! When Mariah Carey had hers, this is what she decided upon for their his & hers nursery. Notice the monogrammed baby blankets, gender neutral colors and softness that defines this celebrity nursery. The giraffe was a gift from Sharon and Ozzy Osbourne.
Well, we know that Mariah Carey has had her share of romances, yet these days, we're not sure if she is getting back together with the twins, Monroe & Moroccan's father Nick Cannon, or if she's reignited flames with one of her dancers. Which one??? When you're Mariah, you can pretty much do whatever you want, but we love seeing recent pictures of their family all happy together.
Celebrity Nursery: Jewel
Jewel, your nursery was meant for me, and I was meant for your nursery. It's so outdoors perfect. Just enough rugged for a baby room. We can picture a little cowgirl or boy dozing off in this sweet suite. The wall is a stand-out with reclaimed wood in various colors and the arsty ram heads in a solid color make for the "essence" of a hunter's son or daughter, but without the actual visuals.
These days, Jewel is enjoying family time and life. She even blessed us with this lullaby album back in 2009 which we think should be revived right about now… Sweet dreams!
About the Author
At Maternal Instincts, we help you create a path of sound sleep through overnight care, night nannies, nutrition assistance, sleep consultations and more. We truly listen to your needs and can help you with nanny matching and get you an extra pair of hands during the crucial first year. Contact us to get started.