5 Ways to Thank Your Caregiver During the Holidays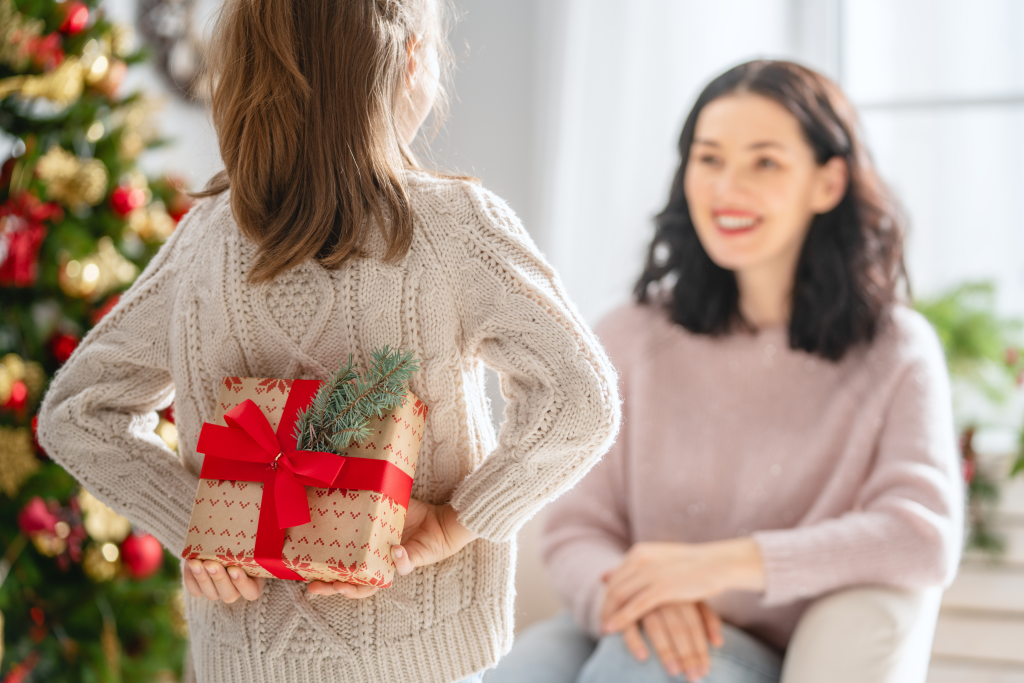 Caregivers play a crucial role in families' lives. They provide support, safety, love, and additional care for you and your family. And with the holidays fast-approaching, it's the perfect time to show them how much you appreciate them and their work. Read on for some of our favorite ways to give extra thanks to caregivers during the holidays.
Offer extra time off
When we think of the holidays, we think about spending time with the ones we love the most. Consider offering the same opportunity to your caregiver! By allowing them some extra time off, you're acknowledging all of their hard work and recognizing that they deserve a break.
Whether it's a few hours a day, a weekend, or an entire week, your caregiver will appreciate having time to themselves or spending it with others. Just be sure to plan ahead so you can arrange for additional childcare while your caregiver is away!
Pro tip: If your caregiver's time off will go unpaid, consider discussing it with them first. While the time off might be nice, they may also not be prepared to receive a smaller payment.
Surprise them with a holiday bonus
Tons of employers express their thanks to employees with a holiday or year-end bonus. It not only shows appreciation, but it can also help those who are feeling strapped for cash after purchasing gifts and making travel arrangements. If you have a full-time caregiver, a typical holiday bonus amounts to 1-2 weeks of pay. If they're not full-time, you can work to come up with a lump-sum amount that feels more appropriate.
Treat them to a nice meal out
If you don't have a full-time caregiver, you can spring for other kinds of gifts that still communicate your gratitude. One of our favorite suggestions is treating them to a nice meal at their favorite restaurant. You can ask them to join you for some one-on-one time, order in for a treat during work hours, or let them take someone else! To make it extra special, pay for their meal ahead of time — including tip and whatever extras you want to spring for — so they can really enjoy themselves.
Give them a gift card to their favorite place
If you're still stumped on what to get your caregiver, a gift card is always a great way to go. That way, they can buy whatever they want! Consider some of their favorite places or things and go from there. Some ideas to get you started include:
Coffee shops
Clothing stores
Bookstores
Movie theaters
Travel funds
Restaurants
Spa or salon
Online stores
Local shops
Music funds
And so much more!
Still not sure what they like? You can simply grab them a prepaid gift card that can be spent anywhere!
Make it personal
A 'thank you' is always made more special when it's personalized. It adds an extra touch of thoughtfulness to show your caregiver just how special they are. You can do things like:
Write thank you cards (from you or the entire family!)
Have your little ones make thank you cards or crafts
Order a personalized item like a mug, tumbler, journal, jewelry, tote bag, and more!
Maternal Instincts is here to help through the holidays
The holidays can be an incredibly joyous time — but they can also be incredibly stressful. This especially rings true if you recently welcomed a newborn to the family or expecting one very soon. Our Maternal Instincts team is here to help you navigate all of it. Whether you're looking for newborn care, sleep training, doulas, or some extra family support, we've got you covered.
Explore all of our services, then get in touch with us for your free, 15-minute consultation. 
Happy Holidays from our family to yours!