How to Adjust to a Caregiver in Your Home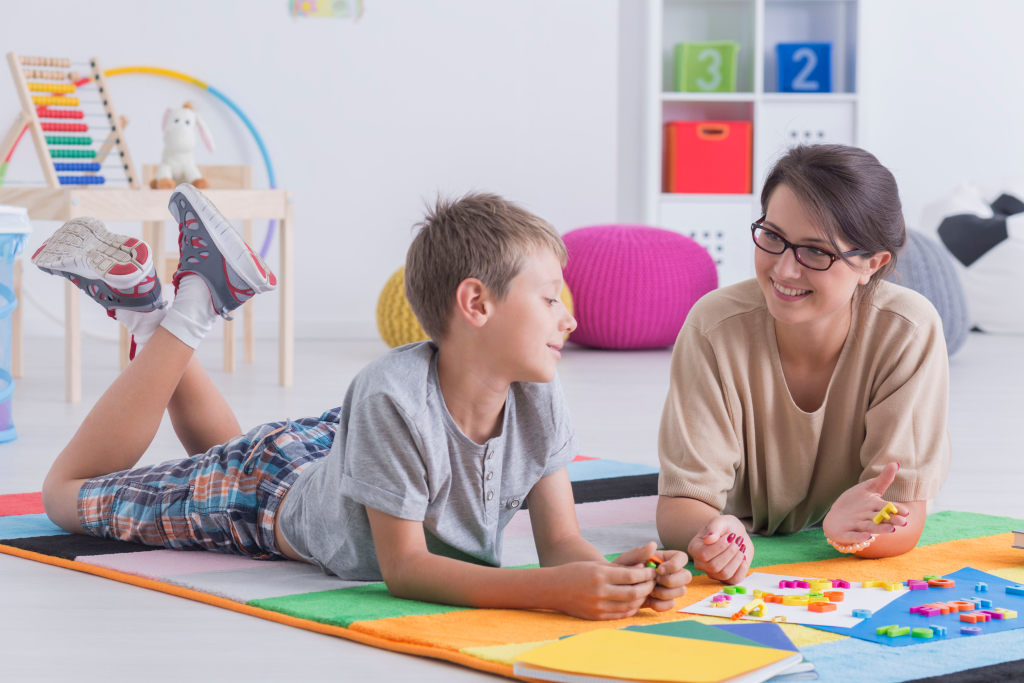 November is National Caregivers Month, and we're excited to celebrate all that they do for families. If you're considering hiring a caregiver — or have already — we're sharing our best tips for adjusting to them in your home and creating a rewarding experience for everyone.
Set boundaries
Establishing boundaries and expectations from the very beginning can set everyone up for success. You want to make sure that roles are clearly defined, and your caregiver or nanny is equipped to handle any scenario. Discuss things like:
How they should communicate with you when you're home
When you can or cannot be disturbed
Disciplining (for toddlers or older children)
Approved activities
Situations in which they can ask for your help
Depending on how old your children are, your boundaries and expectations may change. And that's okay! But just remember: Boundaries are just as important for you as your caregiver, so they can successfully do their job.
Establish a routine
If you already have a routine, that's great! If not, it's probably time to consider one. Routines are already crucial for babies and kids — even more so as you invite a caregiver into the home. And if you're dealing with extra hurdles because of the COVID-19 pandemic (like e-learning or working from home), a routine will be crucial for reinforcing boundaries. Establish things like
School and work times
Breaks
Naptimes
Mealtimes
Bedtime and morning routines (for night nannies)
Don't forget to include important details for your caregiver, like whether you plan to interact with your kids (and at what times), scheduled feedings, and anything else that helps make each day as consistent as possible.
Give them space to do their job
Adjusting to a caregiver in your home can be a tough adjustment for parents — especially brand new ones. You'll likely want to step in if your baby cries or your toddler is disobedient, but try not to cross their boundaries or undermine them. After all, they're experts at what they do! And you should trust their judgment and know they'll ask for help when they really need it.
Be patient
Adjusting to a somewhat-stranger in your home can be challenging. But as with everything — including parenthood — give it time! If everyone works to make the transition seamless, it will get there. Just be sure to over-communicate, show appreciation for them, and always make sure you're on the same page.
Find a trusted caregiver for your family
From newborn care to night nannies, our Maternal Instincts team is here to help you find the perfect caregiver for your family. We'll even help navigate the transition process to ensure it's a great fit for everyone. When you're ready to start your search, schedule a free, 15-minute call with us — we can't wait to give you the care you need!