What Should You Do After a Positive Pregnancy Test?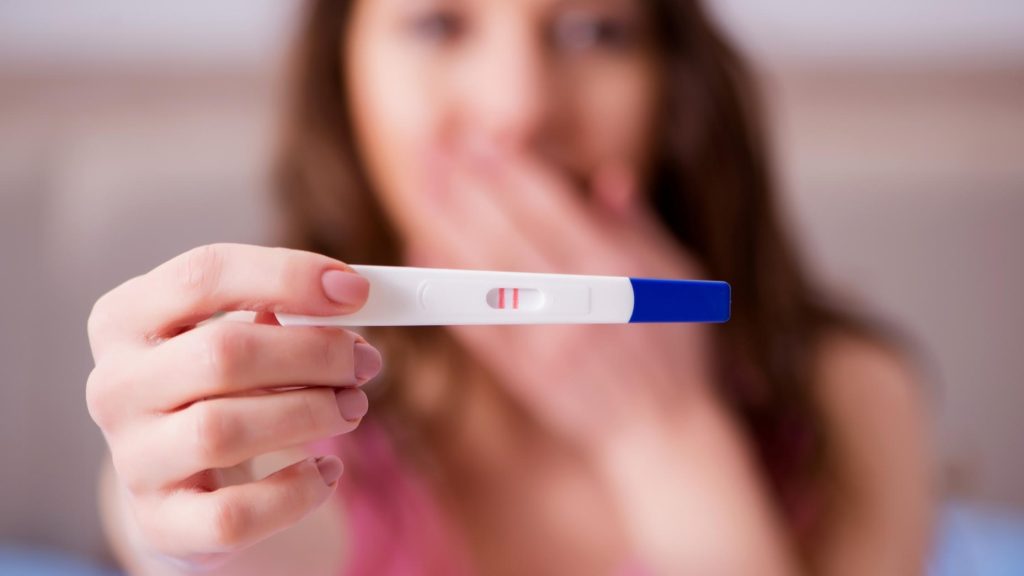 Seeing the positive sign on a pregnancy test can be exciting, especially if you have been trying for a while. It can bring a flood of emotions and questions. Whether your pregnancy is a complete surprise or you've been trying for a while, here are the four things you should do after seeing a positive pregnancy test.
What should you do after a positive pregnancy test?
Make a doctor's appointment. After receiving a positive test, the first thing you should do is call your doctor. Even though home pregnancy tests are incredibly accurate, they're not foolproof, so it's important to take another pregnancy test at your doctor's office to confirm your pregnancy. The doctor will also be able to determine an approximate due date and start you on the path to a healthy pregnancy.
Start taking prenatal vitamins. Once your pregnancy has been confirmed, it's time to start taking prenatal vitamins. Prenatal vitamins contain specific vitamins and minerals that are essential for you and your baby. Pregnant women require more folate, calcium, and iron to promote the baby's development.
Evaluate your diet. Next is time to evaluate your diet. If you smoke or drink, this is the time to quit, and it is good to get on a healthy diet plan. Cigarettes and alcohol can cause major complications, and it is a good idea to cut back on caffeine as well.
Tell the people closest to you. Finally, while you do not want to do a big celebration just yet, you should go ahead and tell people closest to you. You should tell the father of the baby, your close friends, and your immediate family. It's important to let them know what's going on with your body so in case you have an emergency or complication, they will know how to help.
Whether you have been trying for a while or the pregnancy was completely unexpected, seeing a positive pregnancy test is exciting. The first step is to make an appointment with your doctor. After, it's time to start reevaluating your life. Pregnancy is a serious medical condition that shouldn't be taken lightly.