Sleep + Birthday Gift Giveaway Celebrating Rachelle's B-Day!
Birthdays are special days for parents. The day your baby is born is like none other! It's the best!!!
And this week, May 25th, we get to celebrate Maternal Instincts Owner & Founder (and Author & Baby Sleep Expert & Nutritionist & Gemini) Rachelle Gershkovich's birthday! Happy birthday Rachelle!! You deserve to be sprinkled and showered in love (every day, but especially the day you were born!). As new parents ourselves and for Rachelle, times that by four, we know that help is not often asked for, not always available, and soooooo amazing when it's received.
This year for our owner, Rachelle's birthday, we want to give YOU some gifts!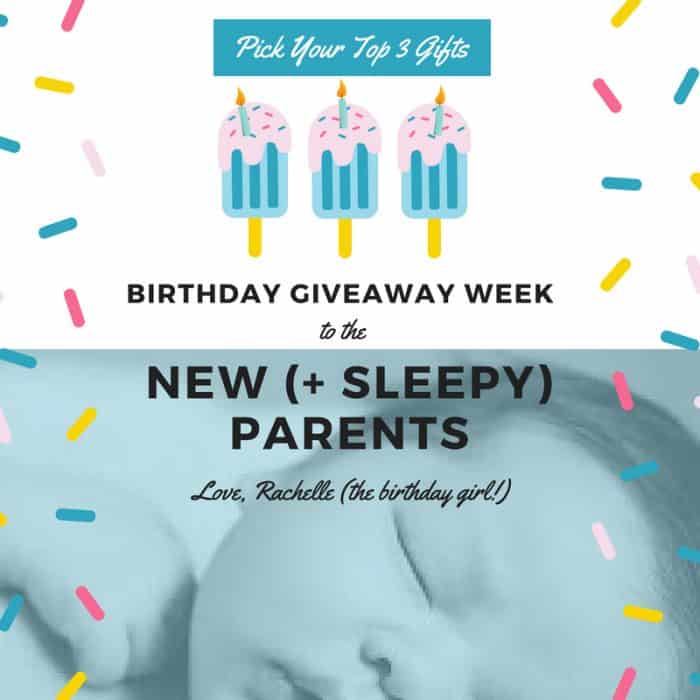 In our Birthday Giveaway…. choose your top three gifts and tell us why. The winners will be chosen next week! (Hint: we may or may not have some "goodie bag" prizes too!)
30-Minute Sleep Consultation (troubleshoot sleep and make a quick plan for relief fast)
Signed Copy of Creating Sweet Dreams by Rachelle Gershkovich (get advice through your baby's first year on all things sleep and nutrition in the ultimate guidebook)
30-Minute Nutrition Consultation (know a baby or maybe your own that won't eat x, y, or z? a nutrition consultation can help as well as introduce solids)
Onesie! (pick from the chart below!)
Free print when you set up a MilkBath Maternity Session (or underwater!)
Name a Star (this is a sweet and very sentimental gift or for yourself if you want to remember someone, or honor them now)
Just fill out this form to enter to win!
Odds of winning are 7 out of 10 as compared to our previous giveaways! Nothing to lose and lots of (sleep!) and benefits to gain!