Things to Be Thankful For As a New Parent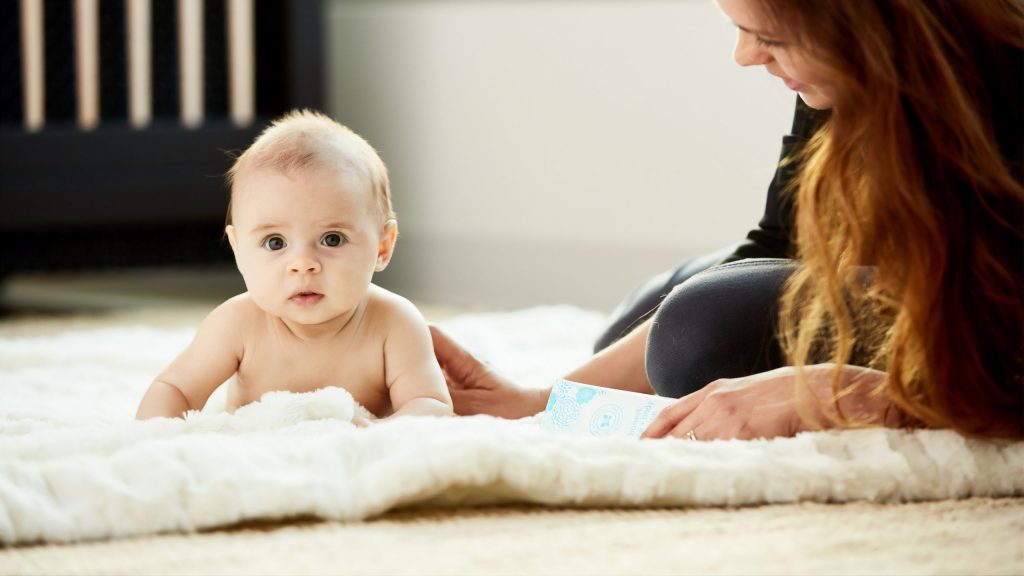 The holiday season is the perfect time to reflect on your life, especially if you recently became a new parent. Parenthood ushers in lots of changes, which can be stressful and overwhelming. Even if things are rough right now, remember that there are still things you can feel thankful for, no matter how small. 
In the spirit of the holiday season, we've put together our own list of things to be thankful for as a new parent. Read them below to laugh, to take a quick moment for yourself, and to get inspired to think about what you appreciate in your own life.
Your kiddos
Okay, this is a given! There's nothing quite like seeing your own child grow up before your eyes. This especially rings true if you had a difficult pregnancy or labor. Seeing your baby laugh, your toddler learn to walk and talk, your children go off to school (or college): these moments remind you that life is short and precious.
Sleep
Now, let's get real. You love your newborn babe. But sneaking a one to two hour nap into your day when you haven't gotten proper sleep in months? That feeling is indescribable. As a new parent, you DEFINITELY are thankful for the sleep you're able to get.
Your parents
How did your parents survive raising you and your siblings? And how did they do it without the internet?! You're experiencing what they went through as a new parent, and now you have a greater respect for what they did. They made it look easy balancing parenthood, a career, their health, running the house, and everything else that comes with being a parent.
Moments where you can take a break
Being a parent is hard, and it's okay to feel grateful for the things that allow you to take a break. How about a nice long soak in a bubble bath while your partner minds the kids? (We'd even be thankful for a proper shower where your little one doesn't barge in on you.) Or online shopping so you don't have to brave the public with your toddler? Daycare and preschool for giving you some much-needed time to yourself? Needing a break doesn't make you a bad parent, it makes you human.
Your body
Mamas, remember your pre-baby days? Maybe you weren't happy with your weight or your hair or your skin. Post-baby, all those worries are pushed aside. Your body is an incredible thing that grew and bore your child. There's a lot of pressure on new mothers to bounce back into shape postpartum. However, remember that your body is healing, and it's different now. Embrace it. Keep it healthy and strong. Do what makes it feel good, whether that's yoga or hiking or lifting weights or swimming. You do you.
Support from others
Parenthood can feel lonely, particularly if you're the first in your group of friends. That's why support from other people can feel like a lifesaver. Joining a group of other new moms can make you feel less alone. Maybe you take this opportunity to bond with your sister-in-law who's a new mother, or an old friend you've lost touch with. Or maybe your best friend isn't great with kids (according to her), but she texts you every day and shows up at your home unexpectedly with a pizza. That kind of support is invaluable.
The little things
Don't forget to be thankful for the little or very specific things in parenthood. Here's a mini-list of our favorites:
Yoga pants.
A successful shopping trip without any tantrums.
Chocolate.
Sweet baby snuggles.
Netflix.
Going to the bathroom alone.
IVF.
That moment when your little one finally sleeps through the night.
Texting.
NICU nurses.
Quiet.
Your home, mess and all.
Ready-made excuse to bail on plans…your baby
Coffee (and wine)
We're especially grateful for these two things, so they're getting their own section on our list. And if you're able to get through everything without either coffee or wine, please tell the rest of us your secret.
Did we mention how much we're thankful for sleep? At Maternal Instincts, we know how hard it can be to get regular sleep as a new parent. If you're interested in starting a gentle sleep training program for your newborn, give us a call. We're here to help!